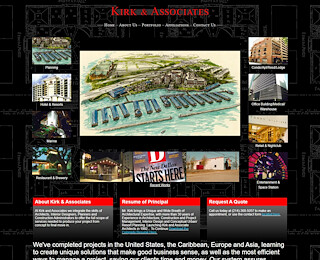 Good spatial structure and layout can make or break a business. If your restaurant is not planned out perfectly to accommodate your staff and customers, it can hurt your progress. Hire Dallas architects to help you start or improve an existing business. Perhaps all you need is a renovation to increase your bottom line. Send us a message on our website to help you move forward.
Buying your own home can be one of the best and hardest things you'll ever have to do in your life. This is especially harder when you are starting from scratch instead of buying a pre-loved home. Dallas architects can help you see the big picture and can assist you with all your construction needs.
The first thing you have to do is consider your budget. Some of the factors that need to be taken into account include providing utilities, as workers are going to need water and electricity to build your home. The next is the site preparation, which involves everything from stabilizing the soil to clearing away trees. If you bought property with an old home standing on it, then you have to pay for demolition fees. Construction costs will include foundation, electrical, plumbing, mechanical, framing, interior and exterior finishes, appliances, lighting, cabinetry, and more. Then there are also the construction management fees and superintendent fees, which could amount to 10-20% of the entire construction cost. You also need to think about hardscapes—this will include exterior built items like the patio, swimming pool, driveways, and sidewalks. Don't forget to think about the sales tax, too.
All of this information can be a lot to take in especially if you are a first-time homebuyer. Dallas architects from Kirk & Associates can help you through everything, from planning to cost and schedule analysis, construction documents, and even landscaping. Other services we can offer you are interior design and construction administration. You can send us an inquiry by completing our online form here at kirkarchitecture.com.
Dallas Architects
Related Posts
If you think your house needs an update, then it's time to talk to Dallas architecture firms that can bring your vision to life. Renovating your house can do wonders for its value. It will be easier to resell your newly renovated home at a price that you want. Are you interested in updating your home? Send us a message on our website.
Architects in Dallas can help you define what you really want for your building. Whether you intend to use the building to house your business or want to rent it out to tenants, you can use professional help to ensure that your funds do not go to waste. Send us a message through our website and we'll help you in constructing your building.
You naturally want your property to last for generations. When having a house constructed, hire architects Dallas who can design for you a home that can withstand the test of time. You can visit our website to check our portfolio to give you an idea of what we can do for you.